Functional Conf 2022 Call for Proposals closes 15 Jan
There are just 3 days left until proposal submissions close for Functional Conf 2022
This is an opportunity for you to contribute to Asia's most vibrant functional programming conference.
Share your knowledge of FP and connect with programmers actively contributing to the development of FP languages, developers using it in their day-to-day programming and those just getting started on their FP journey. There's something for everyone!
International and local - an exciting mix of speakers
At our last conference we featured speakers from international guests Edward Kmett (Chairman, Haskell Core Libraries Committee), Bruce Tate (Author, 7 Languages in 7 Weeks), Morten Kromberg (CXO at Dyalog), Michael Snoyman (VP Engineering at FP Complete), Andrea Leopardi (Elixir Core Team Member), Tony Morris (Sr. Software Engineer at Queensland FP Lab) and Aaron Hsu (Computing Researcher at Dyalog).
We also heard from leading developers in the Indian FP community such as Anupam Jain (Associate Director, Analytics at S&P Global), Aditya Athalye (FP programmer), Harendra Kumar (Founder of Composewell Technologies), Sujatha Hemmady (Tech Lead at Redbus), Dhaval Dalal (Software Artisan at Calaxir Consulting), Saurabh Nanda (Founder of Vacation Labs), Tamizhvendan S (Lead Consultant at Ajira), Ravindra Jaju (Chief Idea Seeker at Gyaanweb) and Ravi Chandra Padmala (Partner at Nilenso).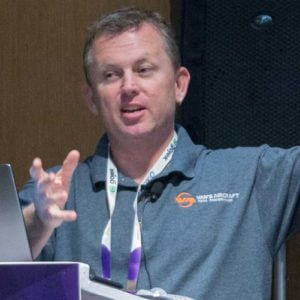 "I often find people a little bit apprehensive when thinking of submitting a proposal to Functional Conf - they're not sure what they're getting themselves into. But the conference has a support team, so if you've never done it before, we'll help you. On the other hand, if you've done it lots of times, there are a lot of cool and helpful people here, and you should come!"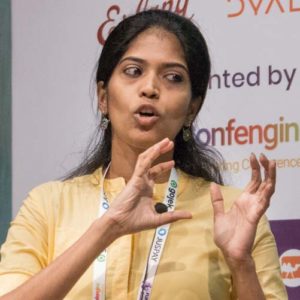 "This was my first time speaking at any conference. The program committee was really helpful, they had a shepherding session in which very experienced people actually went over my presentation and gave me feedback, which was very necessary for me."
-Sujatha Hemmady (Tech Lead at Redbus)
Functional Conf 2019 attracted 407 Participants with 50 Unique Roles from 50+ Organisations in 10 countries. We hosted 35 speakers from 10 countries.
This year we're looking forward to bringing the community back together, but in light of the uncertainties around Covid, we'll be hosting the conference online.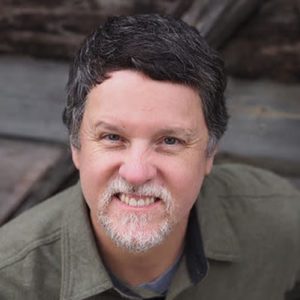 "Functional Conference has been amazing to me because I've been able to make connections that I think are going to last a lifetime."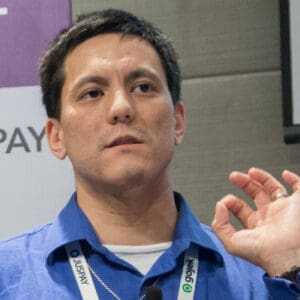 "Functional Conf was this really engaging, inspiring sort of place where everybody was there with an open mind, hoping to learn new things and push the boundaries of what was possible and really trying to just enjoy programming again."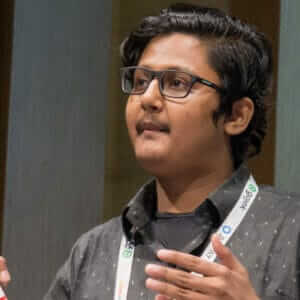 "This conference has an amazing lineup of speakers. These are the people I look up to while learning functional programming. The FP community is very helpful. I have asked really stupid questions to lots of people and they have kindly answered all my queries and doubts."
-Maqbool (Student / Freelancer)
This year we are focusing on the themes of:
Applying FP - Applying FP sessions are targeted at Developers who understand the basics of FP, maybe even practice some FP at work. Helping them understand how they can apply even more FP concepts more at work.
FP Bootcamp - FP Bootcamp is targeted at Developers who want to kick start their FP journey.
Mastering FP - Mastering FP sessions are targeted at Developers who already apply a decent amount of FP concepts at work. Developers who want to go deeper and maybe even become a contributor to a FP language or library.
Session Formats
Talks/Case-Studies (20 or 45 minutes)
Demos (20 or 45 minutes)
Experience Reports (20 minutes)
Hands-on workshop/tutorials (45 or 90 minutes)
Do you have something interesting to share? Will you join us as a speaker this year?
Proposal submission deadline: 15 January
Not ready to speak at the conference? Why not register to attend?
Hope to see you there!